So here it is …Merry Christmas. 
Showbizmama's Christmas gift guide is here, and with just 25 days left before the big day, here's my top pick of personal faves sure to get you loads of kisses under the mistletoe with some cracking choices for the whole family.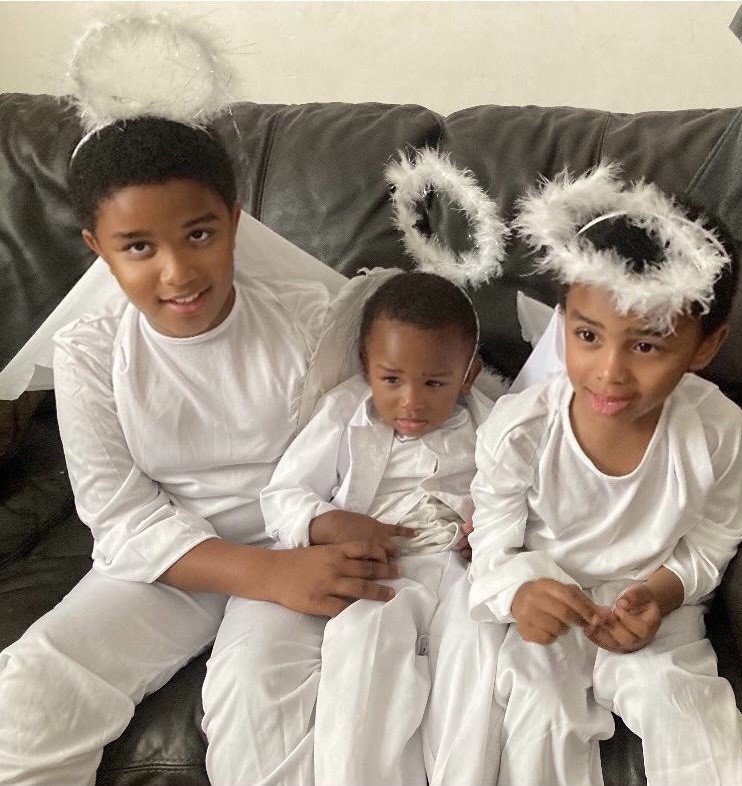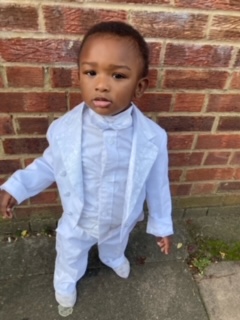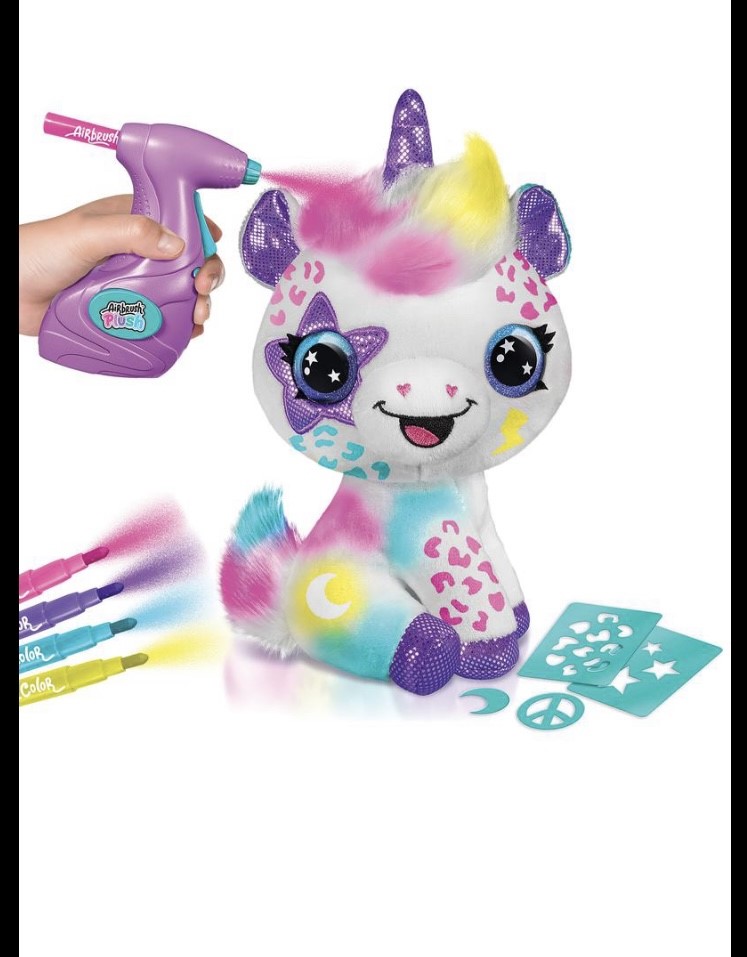 Kids choice 
Canal Toys Airbrush Plush Unicorn 
Taste the rainbow with this beauty?  
Think My Little Pony gone all psychedelic – and the best part – you get to spray her yourself.
Style your own super cute unicorn plushie by sticking one of the 100+ stencils to her and then choose from four gorgeous coloured markers to spruce up her mane.
2021: Airbrush Plush RRP – £24.99   
Build your own plane launcher ✈️  
This Eco-Friendly Build Your Own Toy uses– Minimum Plastic and Maximum Fun! 
Perfect to get your kids off the iPads and get inventing! 
Build Your Own Paper Plane Launcher – RRP £16.99 – 
Build Your Own Telescope – RRP £19.99 – Broadening their horizons? Why not. Kids will love exploring the fantastic world around us day and night with the Build Your Own Telescope. Made from sustainable cardboard with minimal plastics, this telescope includes a focus tube which extends up to 72cm and comes with a specialist glass optic lens which provides 16 x magnification so kids can enjoy incredible sights in detail.  
Build Your Own's new, eco-friendly cardboard Microscope kit is perfect for kids who love to get outside and explore nature. This fully functioning microscope is easy to assemble using slot together techniques – there's no glue, no mess, no fuss.  
Awesome for examining garden mini-beasts, leaves, feathers and more – immerse yourselves in the fun world of science and exploration and create rich memories.
Available from www.buildyourownkits.com 
Nerf Ultra Select blaster!
Hasbro toys have come up trumps with the Nerf gun selection. 
One of the latest must-haves is the powerful Ultra gun, with a fully motorized blaster. 
Fire darts for distance or accuracy with the 10 Nerf Ultra darts designed for distance and 10 Nerf Ultra darts designed for accuracy.  
Play time just got a whole lot more fancy – for big kids 8 and above.
Check out https://nerf.hasbro.com/en-gb 
Marvel-ous 
Did anyone say Spiderman? 
Hasbro also has RGW Marvel Spidey & His Amazing Friends Playset – as featured on Amazon's top toys 2021,  the animatronic version of The Child – otherwise know as Baby Yoda in The Mandalorian television series. 
For all young queens there's the ultimate Disney Princess Celebration Castle, sure to put some adventure in your  Christmas. 
Elf on the Shelf North Pole Advent Train 
Who else is reaaalllly looking forward to having the kids off for two weeks? 
In our house we're desperate to get the kids off the devices and to get creative. 
The Elf on the shelf has short and fun activities for every day of the holiday. 
You can thank me later. 
The North Pole Advent Train includes: 
10 Scout Elf® and Elf Pets® Minis 
1 mini plastic train engine 
5 mini plastic train cars 
Christmas Tree Farm sign 
5 glittery Christmas trees 
2 mini holiday gift boxes 
Bonus: paper play mat 
The North Pole Advent Train is available at all good Adoption Centres across the UK (£27.99 RRP). You can find your nearest Adoption Centre here. 
 
The Elf on the Shelf®: A Christmas Tradition includes 
•          Adoptable Scout Elf® 
•          Artfully illustrated storybook 
•          Keepsake box 
•          Official adoption certificate 
 is available at all good retailers across the UK, both instore and online (£21.99 RRP).
Gift of music
Ukele by Kikkerland
What better time to learn to play some classics than at Christmas. Who knows, you could have the next Jimmy Hendrix in your house.We've been meaning to get our little ones into guitar playing for a while, so coming across this ukulele is a great to get your little ones started on their journey. The fun thing about it, is that you get to build it yourself too. That'll get their little fingers all warmed up to play Little Drummer Boy. Altogether now, Pa rum pum pum pum. https://kikkerland.com/products/make-your-own-ukulele
Gift of glam
Queue electric slide, queue Naomi Campbell walk, queue Molly Mae style.
It's time to get ready for your Christmas party.
Whether it's on the small scale with just a gaggle of your girls, an office do, or whether you just want to look faaabulous as you cook up a storm on Christmas Day, we've got you covered with @prettylittlething. 
From en-trend blazer glory, to sparkly dresses, cosy knits and the winter must-haves –  matchy matchy pjs, PLT is a one-stop for ladies tiny or curvy, pregnant or pint-sized.
With ideas for Christmas that will have you wanting to get a whole new wardrobe, and you can, because the sales are crazy right now with up to 100 percent off on selected items, it's a great place to shop for gifts. Once you've bagged yourself a bargain first, obvs!
Check out https://www.prettylittlething.com
Pimp up your ride
If a unique gift is what you are looking for, 
why not pimp up a ride with a glitzy new car number plate… 
Reg Transfers is the celebs go to for sprucing up their cars – and the UK's largest number plate supplier for celebs of sports, reality TV and everyday folks.
Have you checked out the website? It's so easy to use.
Just type in the name you're looking for, and it comes up with an impressive list of options that are really fun to choose.
Get stuck in, and you can even trade in your old plate too.
From Hollywood fave Vinnie Jones, to the Towie lot, they are all going  mad for Reg Transfers and their glitzy personalised number plates.
So see if you can keep up with Essex's finest by jumping on board the latest trend.https://linktr.ee/Regtransfers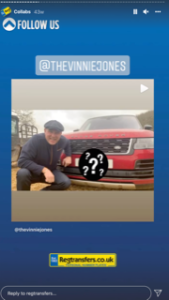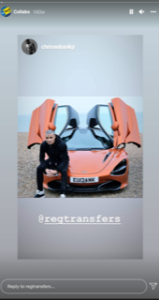 Stylish Mama
Keeping up with the kiddies, and keeping it glam sounds like something that's almost impossible to achieve.
I know you hear me, mamas.
So thank God for Dual Skincare genius cream, it's all natural, and gives you that effortless fresh-faced look,  while pampering the skin at the same time to make you look younger.
The stunning and talented Bethany, the queen behind Dual Skin care came up with the concept after 15 years at the height of the beauty PR world.
Obsessed with the DEFINITIVE NIGHT & DAY CREAM + CORRECTING COMPLEX as a lush gift for that fabulous person in your life.
Check out Dual Skincare products on the website and Insta.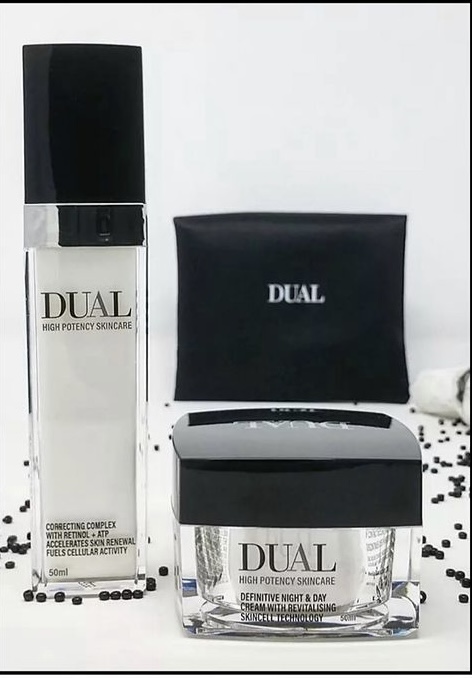 Dress to impress 
With Mountain Warehouse. 
We're soooo obsessed with the Baby Colourblock Waterproof Jacket, £49.99 
It comes in Pink and Blue, and is available in sizes 0-3 months – 2-3 years. 
With the cold winter finally here, another fave is the Baby Colourblock Waterproof Jacket is both waterproof and cosy with a super warm interior lining. They won't want to wriggle out of it in a hurry. 
Check out these links for some fab ideas to spruce up your baby's winter wardrobe 
Spright Printed Junior Waterproof Rain Suit 
Check out these links for some fab ideas to spruce up your baby's winter wardrobe 
Spright Printed Junior Waterproof Rain Suit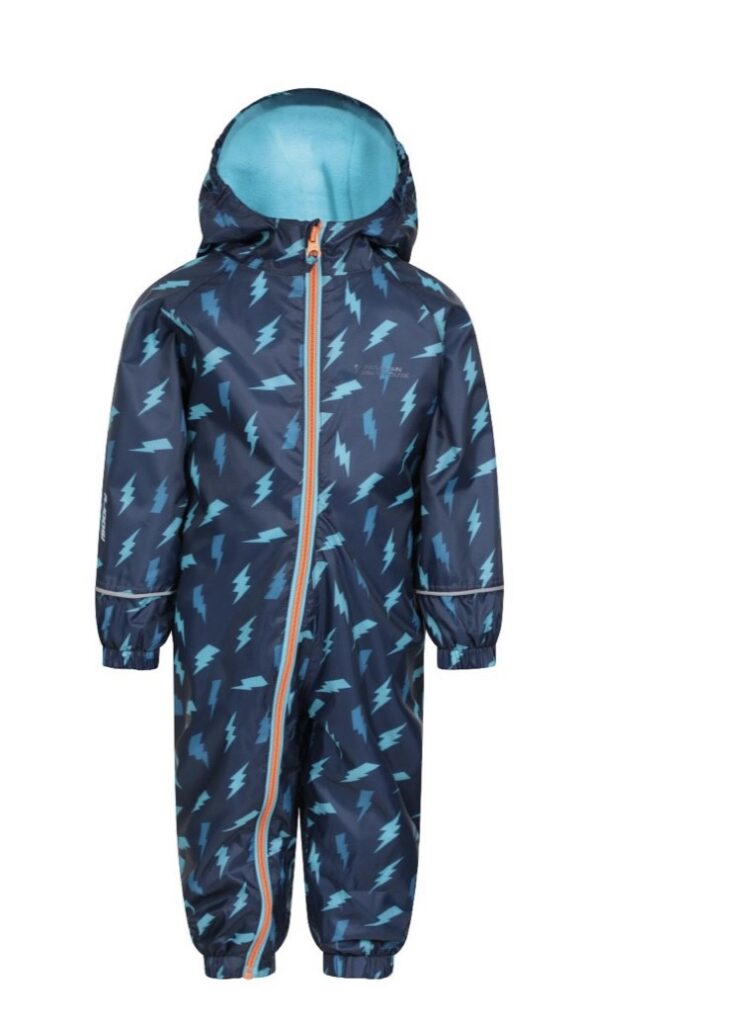 Let's be merry ?
THE GREY GOOSE® DUET MARTINI COCKTAIL KIT
(created in partnership with Rina Sawayama and Luke Selby)
It's time to party – so we must do it in style. Grey Goose Vodka has joined forces with BRIT award nominated musician, Rina Sawayama and British-Filipino chef, Luke Selby to launch the Duet Martini Cocktail Kit.
Check out the new, limited-edition kit with its own glassware too. It fuses both Rina and Luke's unique styles to create the ultimate at-home reimagined martini cocktail mixology set. The cocktail kit includes a pre-batched bottle with two servings of one of Luke and Rina's favourite martini cocktails, the GREY GOOSE® Encore – a delicious combination of GREY GOOSE® Vodka, ST~GERMAIN® Elderflower Liqueur, NOILLY PRAT® Dry Vermouth and Briottet Crème de Cacao Blanc. The kit also includes signature glassware, a 70cl bottle of Grey Goose Vodka and a martini cocktail mist.
Boom! Let's shake the room.
RRP £80 – Available via The Drinks Drop<https://thedrinksdrop.com/products/the-grey-goose-duet-martini-cocktail-kit>

Gift of gluten free goodies ❤️
Can You Make That Gluten Free by Megan McKenna!
The pop sensation, has gone from winning the X Factor, to scaling the heights of the culinary world by creating a delicious cookbook packed full of glorious gluten-free dishes.
The former Towie star, whose catchy track Family at Christmas is out now, created her book after massive demand from fans following her success cooking up a storm suitable for a celiac on Celebrity Masterchef.
Can you make that Gluten-Free? Is available to pre-order on Amazon, Waterstones, and WHSmiths.
Trust me, you won't ever have to worry about soggy bottoms again ??❤️
https://www.amazon.co.uk/Can-You-Make-That-Gluten-Free/dp/0600637387/ref=mp_s_a_1_1?crid=1XTQ3USNW5X3G&keywords=megan+mckenna+book&qid=1638568501&sprefix=megan+mc%2Caps%2C137&sr=8-1